Location
Hungry Mother State Park, Abingdon, VA, USA
Date
September 30, 2017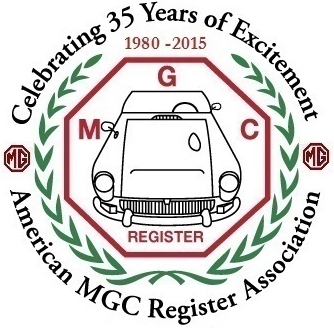 'C' event of Brutal Aggressives XXXVII annual meeting
September 29 - October 2, 2017 Abingdon, VA
The MGCs 50th Birthday Adventure "50 on the 50th"
Highlights of the CBA:
Great fellowship while celebrating the 50th birthday of the MGC with our old and new friends, September 29th to October 1st.
Car show and lunch on the beautiful lake in the Hungry Mother State Park 10 am, Saturday, September 30, 2017; lunch at noon.
An evening enjoying the players in a brilliant play in the Barter Theatre, Saturday at 8 pm.
The sights and imagined sounds while touring the Bristol Motor Speedway, Sunday at 1 pm.
The Birthplace of Country Music Museum tour in Bristol, Sunday at 3.
Exhilarating and beautiful road tours of some of the best English sporty-car roads in America, Friday and Saturday.
Grand banquet, awards and auction, Sunday at 6:30 pm.
The Host hotel is the new Comfort Suites, Abingdon.
All MGs and British automobiles are welcome.
4 Members Attending this event ↵
Want to add yourself to the list of attendees?
Please Sign In — or Register a new account (it's free!)
event/1649